This vessel is specifically design to provide a fast, fuel efficient and comfortable platform for the luxury cruise market. It offers levels of on board space and motion at sea usually found o much larger vessels, providing a refined cruise experience of unsurpassed luxury and comfort.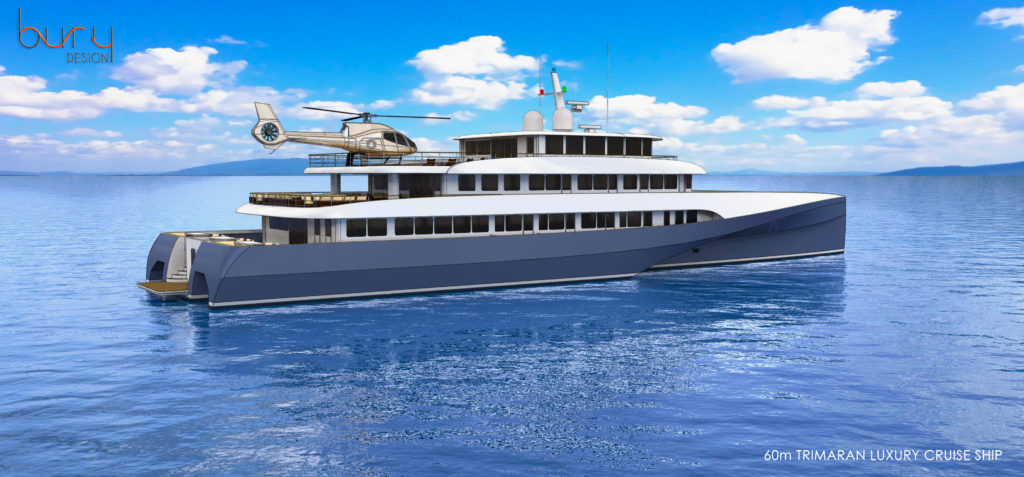 The trimaran configuration offers much lower drag and higher efficiency than a mono-hull of similar accommodation volume. This translates into increased operational speeds or significantly lower fuel consumption when at cruising speed. This hull configuration is more comfortable at sea with reduced roll motions, especially when coupled with the specifically tailored active fin stabiliser system.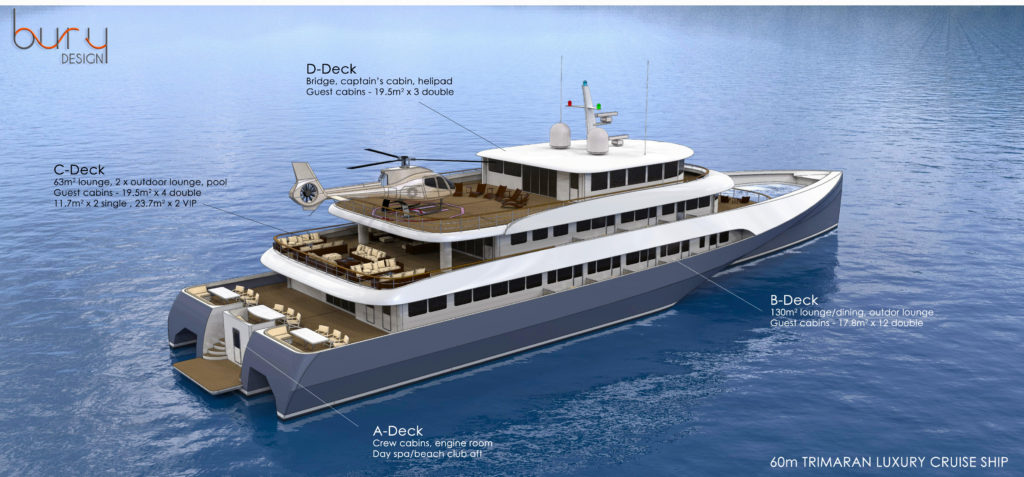 The efficient hull from makes electric propulsion a realistic option for short range cruising in environmentally delicate areas. Electric drives in earache outer hull can either be powered by onboard diesel generators or for a completely silent experience, the onboard battery system. This propulsion system can also be uses as a backup main propulsion if needed.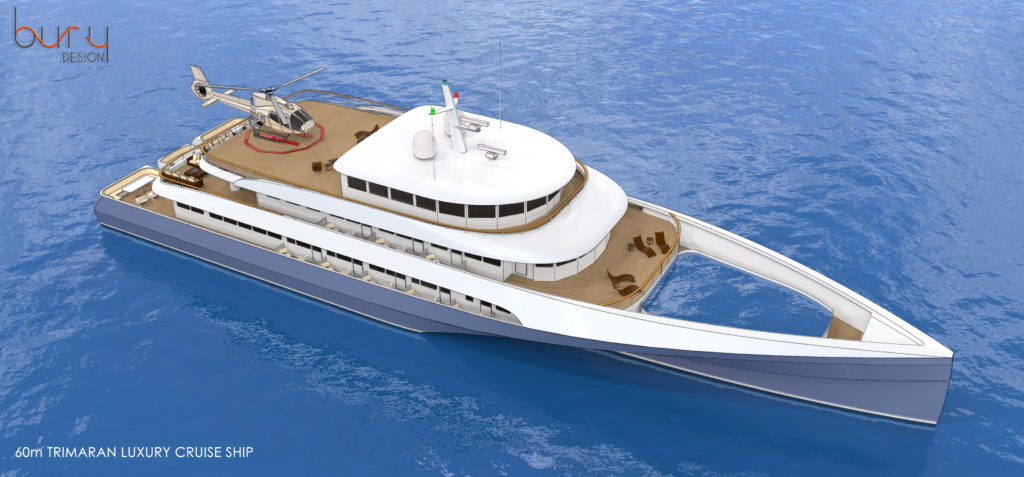 The layout of the vessel is optimised for versatility and the comfort of guests, specifically for speciality cruises. The following features ensure a unique experience for all guests:
Generous guest cabins – all double cabins feature en suites and private balconies
Extensive indoor and outdoors lounge areas
10m swimming pool in bow
Beach club/day spa in stern
Turbine helicopter onboard for shore excursions
2 x 9.5m custom tenders for passenger transfer, diving and fishing
Extensive range of water toys onboard (kayaks, jet skis, paddle boards, sailing dingys)