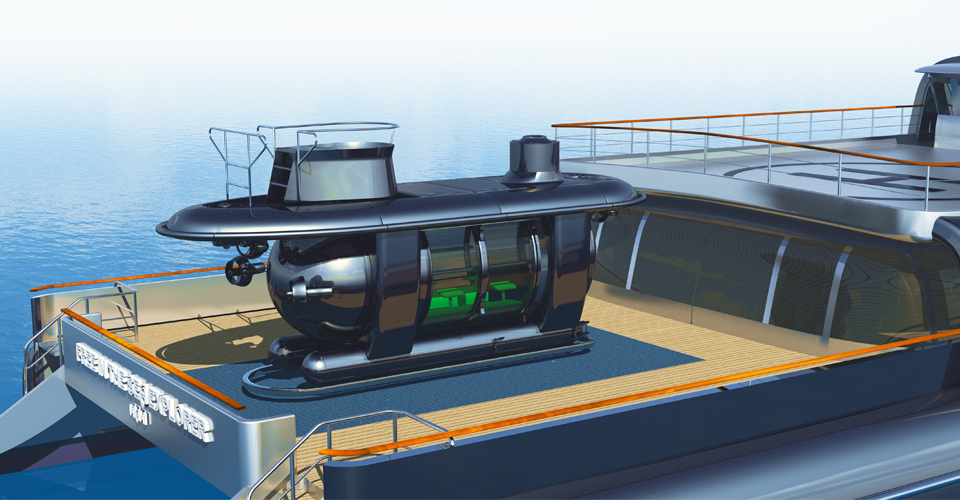 Purpose designed to support a Triton Submarine built to accommodate 3 occupants in wheelchairs and a pilot, this vessel is a versatile platform for coastal trips. The wave-piercing hull will give a smooth ride whilst providing generous room for 3 cabins and machinery area each side.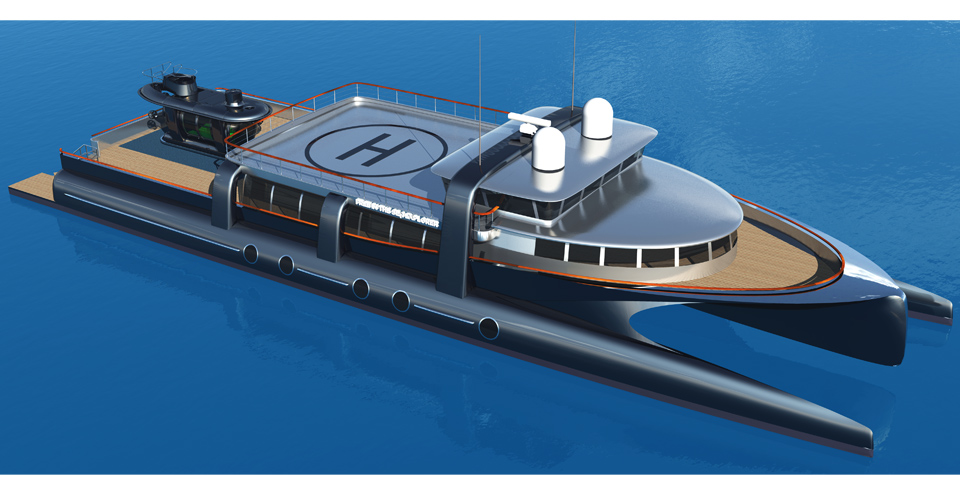 On the main deck slide in module are accommodated under the roof above. This allows the vessel to be tailored for individual mission ranging from special needs accommodation to laboratories or film editing suites. The large flat area gives a high degree of accessibility and flexibility.
Forward of this are dedicated cabin and dining areas with the vessel bridge and submarine operations centre on the top level.