Design #35 – 95′ submarine support vessel
The Triton95 is conceived along a different route to most offshore cruising powerboats. The brief was simple: a robust, efficient vessel to carry a crew and a Triton 3300/2 submarine around the world. Influenced by extensive experience in sailing boat design this design evolved into a long, lean, streamlined vessel, heavily orientated towards efficiency and sea-keeping ability. The narrow hull form coupled with a long water line length gives exceptional performance figures with extremely low power requirements and ocean spanning range. The hull geometry and the gyroscopic stabilisation system combine to provide an incomparable ride quality and safety in even extreme conditions.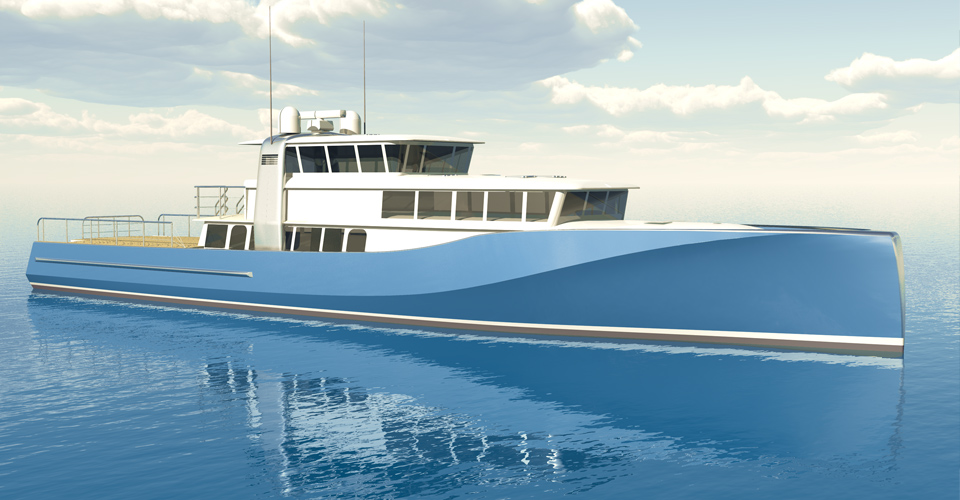 The Triton95 breaks new ground in terms of economy of operation, comfort and speed, all whilst delivering you and your crew safely to any navigable location.