34m Silver Star in service with Bury design structures
34m Aluminium catamaran for oil/gas exploration work
Working closely with the builder, Commercial Catamarans, Bury design engineered and certified a number of machinery structural foundations for this vessel. This included two hiab crane foundations, 20 ton winch mounts and the A-frame foundations. The vessel is constructed entirely of welded aluminum.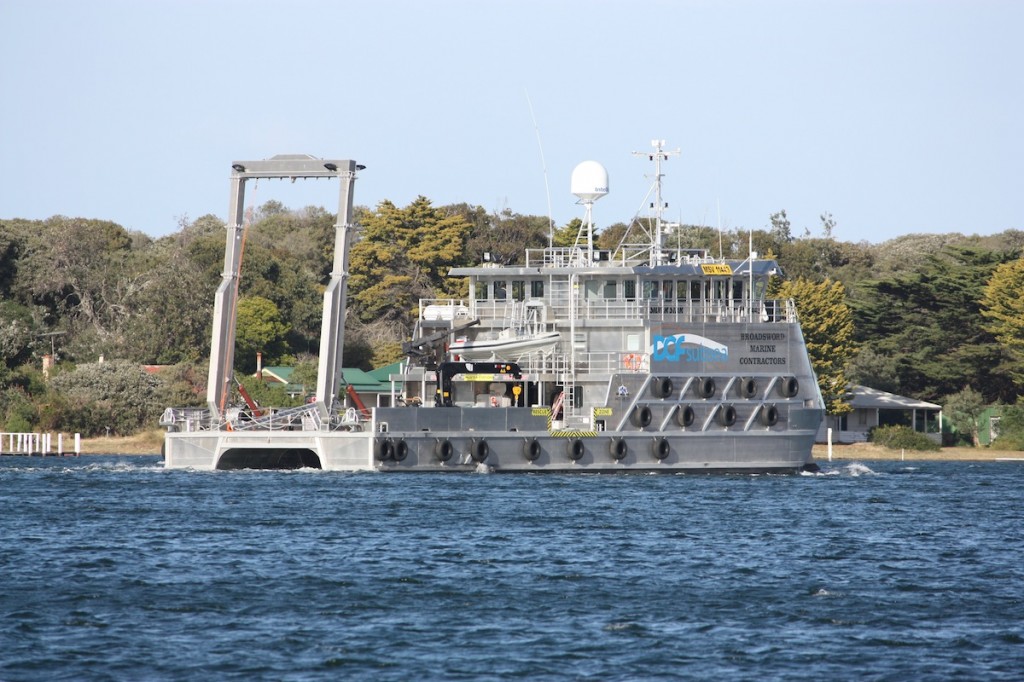 All work was done to DNV standards and approved by the local marine safety organization. Bury design used Strand7 Finite Element Analysis to undertake all structural evaluations, allowing tailoring of structure to suit each specific situation.
Bury design also carried out stability testing for the vessel and produced intact and damaged stability assessments. Consequently the vessel is now in commercial survey for offshore waters for up to 34 crew and passengers.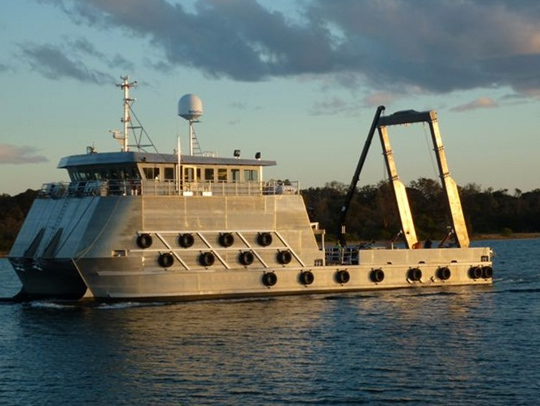 COMMERCIAL CATAMARANS
P.O. BOX 794 LAKES ENTRANCE
VICTORIA AUSTRALIA 3909
Ph: +61 3 5155 5144